enhancing homes
around Boston, MA
plus virtual assistance
P.O. Box 481
Brookline, MA 02446
617-314-0190
Happy-home coaching for you
Having an extremely happy, nurturing, restorative home sanctuary is important, as the foundation for every day of your life (see the CHECKLIST for a blissful home, and read more about POSITIVE DESIGN). But there is not one prescriptive formula for enhancing every home to maximize well-being for the people living there; positive home design is not one-size-fits-all. Ultimately, creating a happiness-boosting environment is very personal… since the happiness we all seek is, ultimately, very personal.
Bliss This Home offers 6 ways to assist—with lots of customization to your needs and preferences. One or more may make sense for your current situation. Check out the options below and/or contact Coach Tracy so we can figure out what's best and get moving toward your own personal haven for happiness!
free tips for a happier home
more personalized recommendations based on client questionnaire
E-BOOK COMING SOON! Sign up to be alerted when this is available for download. Includes basic tips for enhancing your home toward increased happiness... an intro to positive design.
In order to personalize your home and create surroundings that support and enhance your well-being and happiness, it's important I learn a bit about your likes/dislikes, wants/needs, what's working for you and what isn't. My questionnaire has about 20 questions based on certain concepts from positive psychology, environmental psychology, and design psychology. Don't worry—there are no wrong answers, and I think you'll actually be left smiling after jotting down your reflections. My home recommendations launch off from your responses, plus you may get ideas yourself about what might make your home a happier foundation for you. You'll get a multi-page report with personalized ideas for your home.
ONLINE PAYMENTS COMING SOON
services to incorporate enhancements
on-site consultation with follow-up recommendations
This is the next step after completing an initial questionnairre, if you'd like the most comprehensive recommendations I can offer for your home. Once I see your home firsthand, take some measurements, and discuss existing furniture/objects/colors in your room(s), I will generate a proposed floor plan and some sketches of key areas for enhancement (based on what we've talked about). Sometimes I'll suggest products for consideration; I'll provide photos, links, specs, descriptions. You'll also get an itemized list of my proposed services (with costs) and a proposed schedule. My recommendations will be largely based on research-based concepts and strategies from the fields of positive psychology, environmental psychology, and design psychology... plus addressing your unique personality and lifestyle.
Of course you choose how we'll move forward from there. I'd love to work with you until the Finish Line (see the "Incorporate Enhancements" description), especially since the journey can change along the way. But if you decide to tackle the changes yourself, you'll have some great ideas to act on... and I hope you'll share the outcome with me!
This is where things really start to happen and your home spaces will be transformed to be more uplifting, nurturing, relaxing, welcoming, functional, productive—whatever objectives we agree will enhance your happiness and well-being.
Among the services offered are: painting walls, hanging curtains, moving furniture, assembling new furniture, repositioning objects, organizing closets/cabinets, displaying artwork/photos, updating lighting, and/or shopping for accents we've discussed (whether together or my shopping for you). It might be a matter of my helping you assess what's in your home, figuring out what's most important, beautiful, meaningful for you. In the case of one recent client, I also assisted her with removal of excess items (donating furniture, toys, small TV). Or could be pulling things together that you already have in mind but haven't tackled yet.
Note that Bliss This Home does NOT do electrical work, plumbing, structural improvements/modifications, and other specialized services better left to experienced contractors.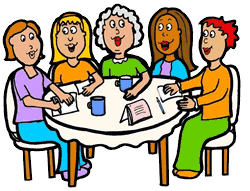 I can offer personalized recommendations to anyone, regardless of location. If you're not in the Boston area, we can have our initial consultation via e-mail, phone, or Skype, and I'll need some photos and measurements from you regarding the room(s) to be enhanced. You'll receive a proposed floor plan, sketches of key areas, and suggested products for consideration. Just like the results from an on-site consultation for local clients, you'll come away with great ideas for your space, to enhance your happiness and well-being at home... which can ripple throughout your life. Unfortunately I won't be able to assist with incorporating the ideas, but this option includes follow-up conversations for support and to answer questions that may pop up.
I love sharing concepts of positive psychology, environmental psychology, and design psychology with groups... to folks who are intrigued by the foundations of Bliss This Home: how one's home setting can increase overall happiness and well-being of those living there, that we can deliberately design our spaces for these purposes, and why such undertakings are increasingly important. These talks can be most personalized and interactive with 6-10 friends gathered in someone's home, yet I can also introduce positive interior design to larger groups such as 20+ people at a yoga studio or wellness center, or a different kind of Open House offered by realtors to their clients. Please get in touch so we can discuss what you have in mind. Also sign up (below) to receive announcements about where I'm presenting FREE workshops.
Bliss This Home will never share your personal contact info.
Contact Bliss This Home
Sign up to
receive periodic updates from Bliss This Home, including notification when the website is expanded, plus special promotions for new clients
request a FREE consultation, where you can explain your needs/dreams for a happier home and hear more about my approach
learn about the benefits you can enjoy when your home is customized for your happiness and well-being
... Home is the hearth
where you warm your soul
When everything 'round
you is coming to pieces
Home is the place where
your heart can feel whole...
~ "Home," by Shelley Miller
from Feels Like Home
Excerpt from FEELS LIKE HOME, edited by Cheryl Moch. ©1995 by Cheryl Moch. Reprinted by permission of Algonquin Books of Chapel Hill.
All rights reserved.